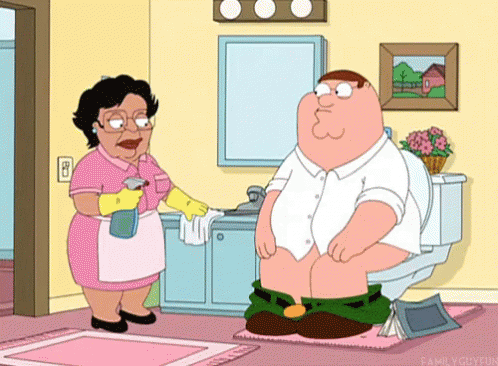 Here at Candyman we see some dirty situations, and one of the grubbiest rooms we come across is the bathroom.  How on earth can you expect to make yourself clean in a room and it so filthy? This is the one room in the house where you shed all those nasty body bits and you should come out looking and smelling rosey.  But if your bathroom is filthy then this could not be further from the truth.
I found this article on buzzfeed and it has some great cleaning tips.
Here are favourite 2:
Revolting Shower Head:

SUPPLIESAbout 2 cups distilled white vinegarPlastic sandwich bagRubber band

INSTRUCTIONS

1. Fill plastic sandwich bag halfway with vinegar.

2. Place filled plastic bag around showerhead and affix with rubber band.

3. Allow shower head to soak for four hours or overnight.

4. Remove plastic bag and wipe clean.

 Behind the Toilet Seat

MATERIALSScrewdriverCleaning liquid

Paper towel

INSTRUCTIONS

1. Spray/soak paper towel in cleaning liquid.

2. Wrap damp paper towel around screwdriver.

3. Use this tool to help get into small nooks and crannies for a super deep clean!
If you feel like you need a head start on your bathroom:
Call Us Free: 0800 059 9104